-Version History
I have the previous versions saved up somewhere… but I'm not sure where.
I will post them as soon as I find my source.
---
5.0 (wordplay)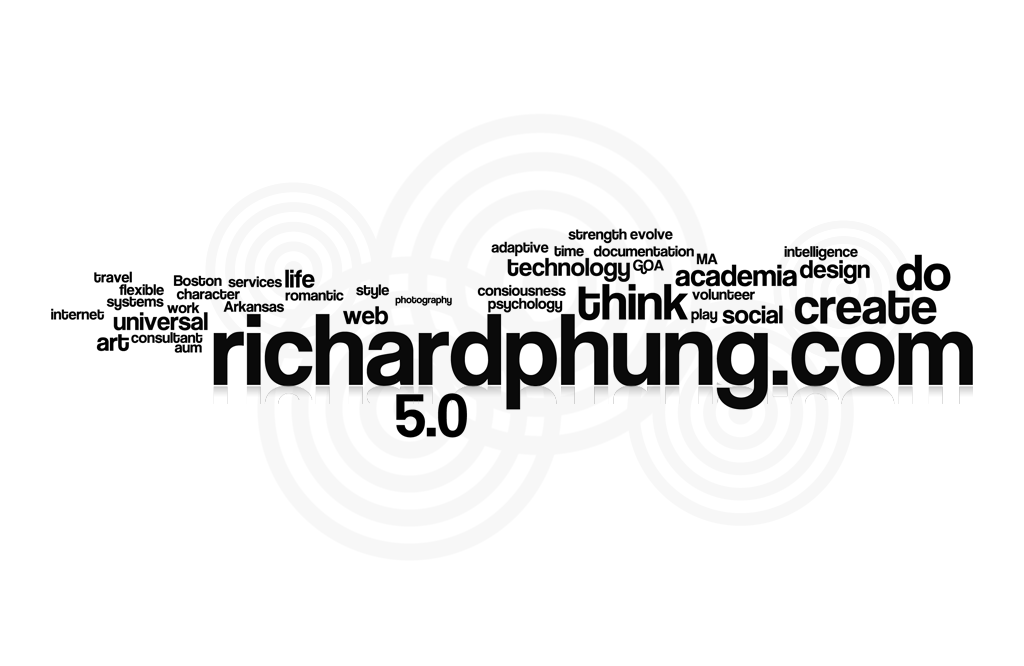 6.0 (iconic)
Source files coming soon.
Scripts:
jQuery, ThickBox, drag & drop DOM, Rollover & blankwin
6.0.12
7.x
In my 7th generation, I added a few features like the extruding left-side navigation and an iframed mobile version viewer.  I also formatted the companion site(s) and blog to match opposed to embedding the content in modal iframes.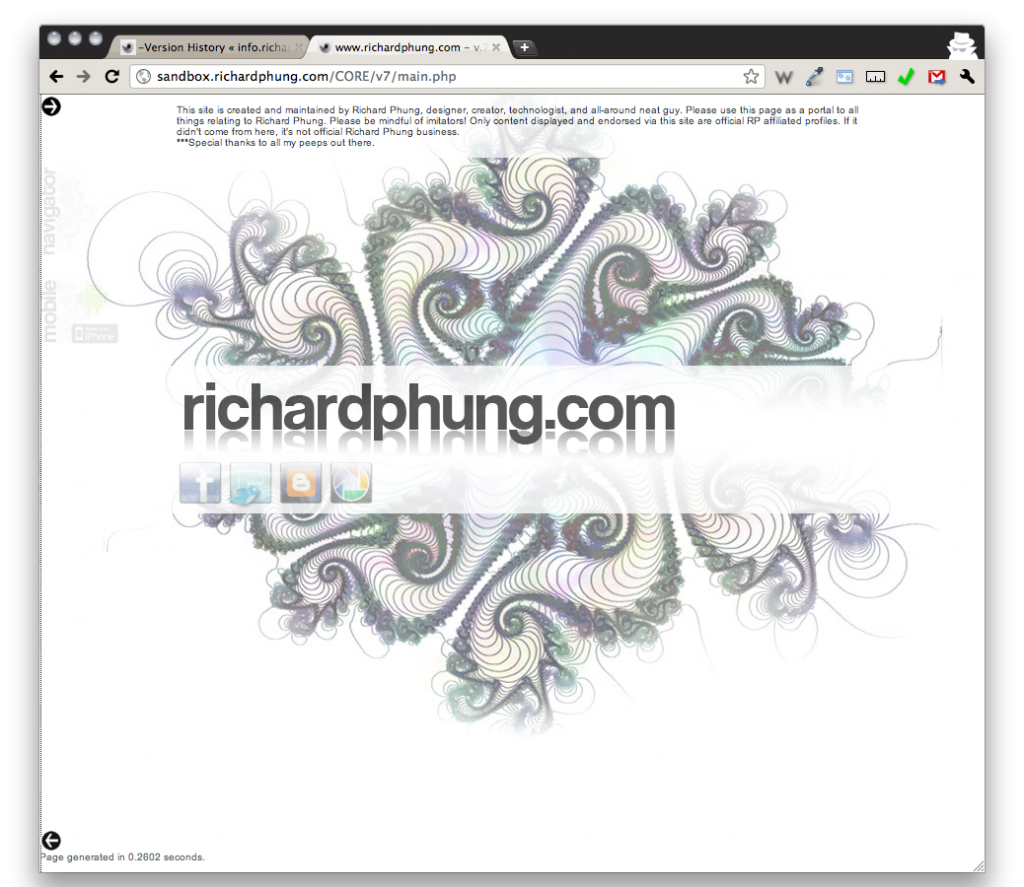 I did use iframes to display the universal navigation (via Pupunzi extruding menu), but there were too many glitches with the browser window refreshing.. so I eventually trashed the idea.  Here you are: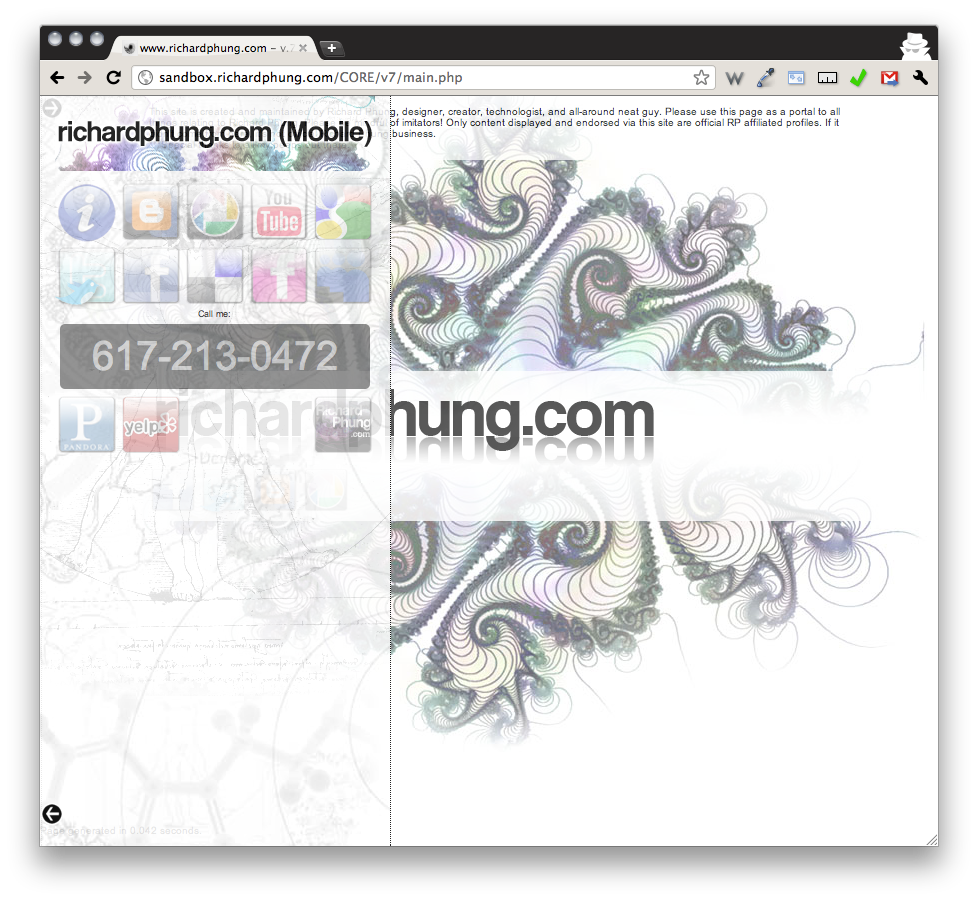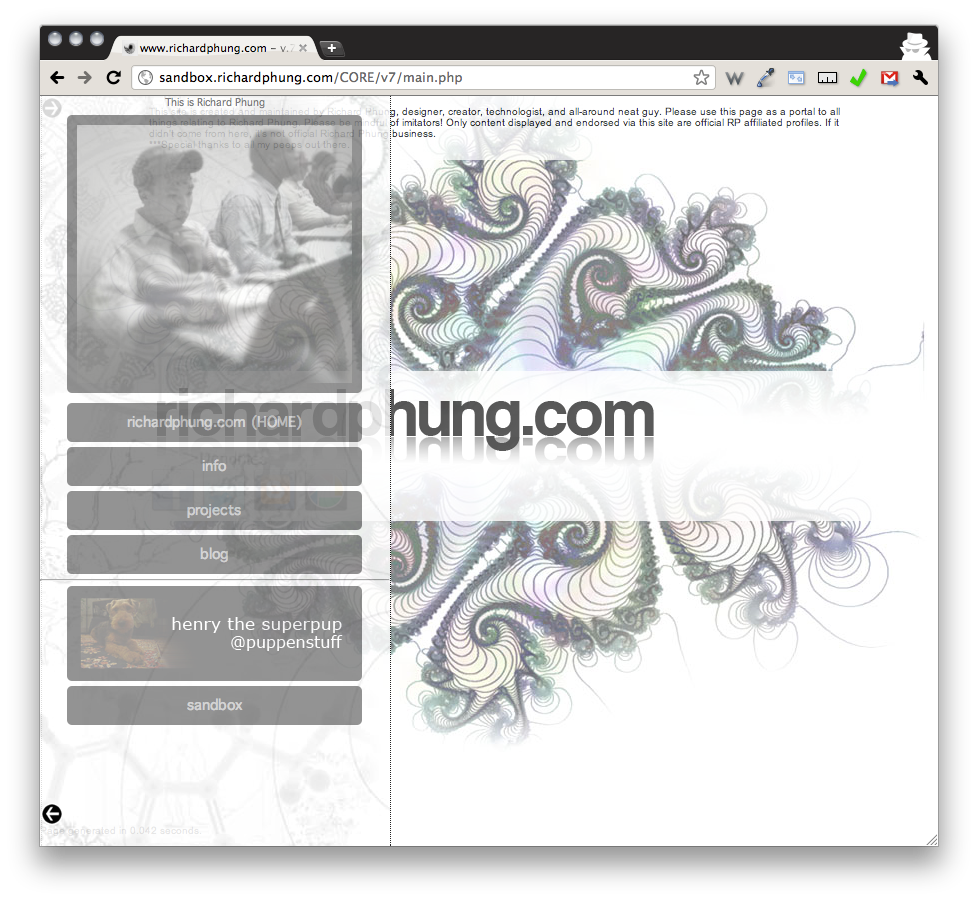 7.5
My latest iteration involves adding a few CSS3 styles, rounded borders and transparencies coupled with drop shadows to the 7.x design.